Driving Schools in Wimbledon SW19
London Driving Schools in Wimbledon SW19 branch. We have great driving instructors in Wimbledon providing quality driving lessons in Wimbledon individually designed to maximise the learning capability of every beginner and learner driver. Our Wimbledon Driving School instructors are experienced and well trained and DVSA certified. We have both male and female instructors to guide you in how to drive both automatic and manual cars. Covering the surrounding area of Wimbledon Park, Wimbledon Village, Wimbledon Chase and South Wimbledon.
How we teach you to drive in Wimbledon
With our training center at Wimbledon, your driving journey begins on the quiet back roads of Wimbledon (SW19).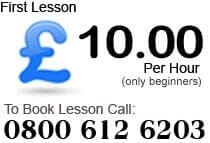 The purpose of training on quiet roads is to boost up your confidence with steering and basic vehicle controls such as road positioning, clutch control, mirror use, gear shifting and braking. Wimbledon Park side garden is the ideal place for doing initial driving practice. After making sure that you are getting used to the controls of the car, your driving lessons shifts on to the relatively busier roads in Wimbledon so that you could have the taste of different road layouts, more traffic, and hazards.
Wimbledon Driving School is located to the North of Worcester Park, Morden, Cheam and Sutton. With New Malden and Norbiton located to the east. Additionally Earlsfield is located to the north and Balham and Tooting to the north east of Wimbledon.
Why Choose this Wimbledon Driving School?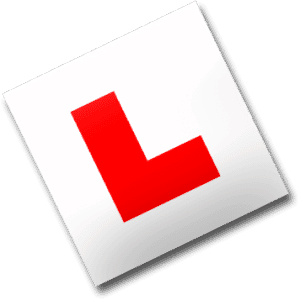 LDS. If you are looking for ways to practice multiple turns and emerging for T-junction, you can have the starting point from Wimbledon Park Gardens as well. Then from Park Gardens, to your planned route on to long drive in Wimbledon, turn left and here you are on Marryat Road. When you take the next right turn, you drive on to Burghley Road and at the end of this road on the left, you will come to Church Road, while at the end of Church Road on the left is Somerset Road.
On the left of Somerset Road is Marryat Road and at the right is Burghley Road. Then when you turn left you reach Calonne Road and at the end on left you come all the way back to Parkside Gardens. This local Wimbledon driving circuit will help you in practicing steering, clutch control, speed controls on the roads of Wimbledon and greatly improve your confidence and knowledge of the various road layouts.
Which driving test centre is near to you?
Get driving with fewer lessons with our instructors in Wimbledon
With our driving instructor in Wimbledon you do not need to worry about your driving test, we will make you sure you are fully practiced and experienced on all the roads that your test will be taken on, ensuring you know them thoroughly and have sampled the different hazards and obstacles that you may face on the day of your test.
Our friendly driving instructors in Wimbledon can provide the right advice and information to students who are confused or unsure on selecting the right driving course for them. More than 90% students at London Driving Schools Wimbledon pass their driving test in first attempt which is the proof of our ability and the quality of our tuition during our driving lessons.
Students with London Driving Schools in Wimbledon enjoy: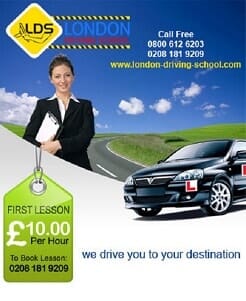 Complete Driving Lesson in Wimbledon,
Friendly Driving instructors in a supportive learning environment in Wimbledon.
Cheap affordable Driving Lessons in SW19
Free Local pick up and drop off in Wimbledon SW19 Area
DVSA approved driver learning material
Refresher and advanced Driving Lessons in SW19
Pass Plus and Motorway Driving Courses in Wimbledon
Courses that will have you passing your driving test quicker in Wimbledon
We provide a range of driving courses and driving lessons at our Driving School in Wimbledon are each carefully designed to help you achieve your driving licence in the quickest possible time in SW19.
LDS Intensive Driving Courses will enable you to pass your driving test in just 2 weeks time whilst ensuring you are fully confident in your abilities on the road.
Refresher Driving Courses in Wimbledon, ideal for those drivers wanting to brush up on their driving skills in Wimbledon.
Advanced Driving Courses Wimbledon, for those drivers wanting to take their driving ability to the next level.
Motorway Driving Courses SW19 for those Wimbledon Drivers wanting to gain extra confidence in their motorway driving abilities.
Pass Plus Driving Courses Wimbledon, to give you extra confidence once you have passed your initial driving test in Wimbledon. Along with substantial insurance discounts in SW19.
Learn more about the selection of driving courses in Wimbledon that we offer in your local SW19 area.
London Driving Schools in Wimbledon is the smart choice when choosing a great driving school in the local area.
LAST MINUTE DRIVING TEST CANCELLATIONS IN WIMBLEDON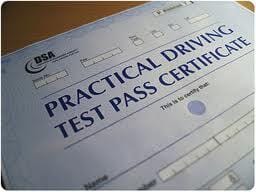 You can book a test using the DVSA fast track phone service if you're an approved driving instructor (ADI).
THIS IS WHERE WE CAN HELP
Need a Driving Test at short notice in Wimbledon? We can get a Late Cancellation Driving Test Date
Last Minute Driving Test Car Hire and Bookings in Wimbledon
We can provide emergency driving test vehicle hire in Wimbledon. If you need a vehicle to take your driving test in at short notice in Wimbledon give us a call.
NOTE: You will need to have passed your driving theory test prior to taking your practical test.
Read More
How to Book, Change or Cancel your driving test
See our Top Driving Test Tips in Wimbledon.
See also Top 10 reasons for not passing your driving test
Driving Schools in Wimbledon Maps
Emmanuel from Wimbledon
Driving Schools in Wimbledon Testimonials and Reviews
See our Testimonials to find out why you should be joining London Driving Schools in Wimbledon.
Feb 28, 2019
Passed First Time
Instructor\'s Name:
Sasa Hodzic
Manual or Automatic:
Manual
Thought I might need to learn in an automatic as I was really struggling with the gear changes but with the help of Sasa I soon nailed it and I passed first time. Thank you Sasa
Feb 28, 2019
Thank you London Driving School
Instructor\'s Name:
Sasa Hodzic
Manual or Automatic:
Automatic
This was the third driving school I tried in the local area and I wish I had gone to them first. I wasted many hours of lessons with the other schools. as we just kept doing the same things over and over again. It got really boring and I felt as though I wasn;t learning anything after a while.



This was not the case with LDS! So thank you Sasa
Feb 28, 2019
Great Driving Instructor
Instructor\'s Name:
Sasa Hodzic
Manual or Automatic:
Manual
Really really please I passed my test first time with only 5 minors. Thank you Sasa
Feb 28, 2019
No.1 Driving School
Instructor\'s Name:
Sasa Hodzic
Manual or Automatic:
Manual
YES! I passed my driving test first time, thank you Sasa.
Thank you Stuart and well done from all the team at LDS.
Feb 28, 2019
YES I PASSED
Instructor\'s Name:
Sasa Hodzic
Manual or Automatic:
Manual
Over the moon I passed first time" Thank you so much London Driving School.
Please leave LDS a review
Driving Schools in Wimbledon
Average rating:
1 reviews
Jan 30, 2019
No.1 Driving School in Wimbledon
Instructor\'s Name:
Sasa Hodzic
Manual or Automatic:
Manual
Litterally struck gold with this driving school. I passed my test in 20 lessons with only 3 minors. I can not recommend my instructor and this school in Wimbledon enough! Thanks