Automatic Driving Lessons in London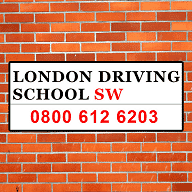 Over the past decade automatic driving lessons in London have become much more popular and likewise the sales of automatic cars have also increased. Many people who have passed their test in a manual have then gone on to purchase or drive an automatic car. If you pass your driving test in a automatic you are not legally allowed to drive a manual car with a gear shift. It is widely regarded that a manual car (with gearbox) is much more fun to drive but once the gloss of driving particularly in cities and built up areas such as London has evaporated for sheer ease many people may switch to an automatic. Driving an automatic in situations where there is lots of traffic and it is stop start is much easier and avoids clutch control fatigue. And also means you can focus far more attention on road hazards.
What we would recommend is, if you have taken your manual driving test a few times and failed switch to an automatic (but you will still need a few lessons to adapt). If you live in a major city such as London and traffic is quite often bad consider an automatic.
Automatic Driving Lessons London
Our detailed automatic driving lessons in London are quick, efficient and results orientated, ideal for all of those who have successfully cleared their Hazard Perception and Theory driving tests.
With Automatic Driving Lessons Over 80% Pass Rate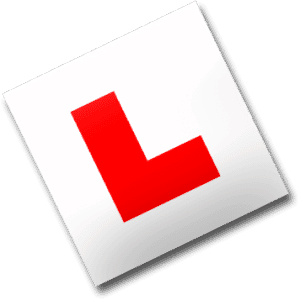 With a pass rate in excess of 80%, our Automatic and detailed driving courses at either of our driving schools in London, South West London and Surrey driving schools guarantee you the best possible opportunity of passing your driving test with a success rate that is second to none in London.
Our automatic driving courses in London provide a safe and comfortable experience for the learner driver. We ensure that any and all of the automatic driving lessons in South West London are indepth and enjoyable. London Driving Schools automatic lessons will always be tailor made to suit your individual driving preferences, skills and abilities.
Introductory Automatic Driving Lesson Just £10!
Are looking for the best automatic driving lessons in London to help you pass your driving test in London. You will learn to drive an automatic car in the quickest possible time. This London Driving School and its detailed automatic driving courses in South West London and Surrey is the only clear choice when learning to drive.
Automatic Driving Instructors
All of our detailed automatic lessons in London are ran by fully qualified driving instructors who have been fully certified by the DVSA (Driving Standards Agency) to guarantee a caliber and level of quality that is without reproach.
A Brand New Automatic Car To Learn To Drive In.
Expert, Fully Qualified, DSA Driving Instructors.
First automatic driving lesson Just £10 in London!
Discount On Any Automatic lesson Booking Over 10 Hours.
Pick-Ups and Drop Off at a Time and Place To Suit You.
Welcome Pack Including Car Insurance and Breakdown Discount Covers
Full LDS Automatic Syllabus, Driver Training Record and Driving Instructor Code of Conduct
Pass Plus Driving Lessons support after you pass
Special introductory £10 automatic driving lesson offer please click here
Have you recently failed your automatic driving test and need to arrange another test quickly? LDS can arrange you automatic driving test and provide you with a vehicle in under 10 days. We have access to late cancellations and short notice driving test date bookings.
London Driving School also cover automatic driving lessons in a wide area of Surrey
Alternatively, to find out more about our automatic car pass plus program please click here.
Exclusive Driving School Offers
Why not try us out with one of our introductory automatic driving lesson in Clapham for only £10 also covering the areas of Tooting and Battersea.


Call the London Driving School on 0800 612 6203 For all your motoring needs go with the No.1 driving school in London.
That's right! Get your first driving lesson in London for only £10* *Note – Please note this is a full 1 hour beginners driving lesson and is designed for in-experienced, new and beginner drivers only. Call 0800 612 6203 CALL US TODAY
Automatic Driving Lessons in London Reviews
Aug 19, 2019
Great Experience
Instructor\'s Name:
Sasa Hodzic
Manual or Automatic:
Manual
Took a short notice driving test with these guys and the instructor turned up early and gave me an hour plus driving lesson before I took my test. He gave me some valuable advice which contributed to me passing my driving test.



Thank you
Aug 19, 2019
Highly Recommended Driving School
Instructor\'s Name:
Sasa Hodzic
Manual or Automatic:
Manual
I would highly recommend this driving school.. My instructor helped me to pass my driving at the first attempt and I can not thank him enough.
Aug 19, 2019
Thank you
Instructor\'s Name:
Sasa Hodzic
Manual or Automatic:
Manual
Thank you for helping me pass my driving test I shall recommend you to all my friends.
Aug 19, 2019
No.1 Driving School
Instructor\'s Name:
Sasa Hodzic
Manual or Automatic:
Manual
Pass the first time with only 2 minors with only 18 lessons. I can not thank my instructor Sasa enough. Thank you for all your help.
Aug 19, 2019
Brilliant Driving School
Instructor\'s Name:
Sasa Hodzic
Manual or Automatic:
Manual
Passed my driving test first time with only a few minors despite being super nervous.



Thank you Sasa for all the training you gave me and the helpful advice about calming my nerves and staying focused.