Find a driving instructor near me
Are you looking a driving instructor to provide driving courses and driving lessons near me?.
The London Driving School has fully approved driving instructors that are in your local area and looking for new students in your local area.
People looking for the best driving instructors near me or the cheapest driving lessons near me?
Find a driving schools near me?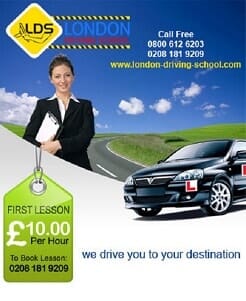 London driving school offers driving instructors in and around the following areas including Tooting, Tooting Bec, Colliers Wood and Earlsfield and Streatham and Brixton and also the local areas around Putney and Fulham including Wandsworth Battersea and Vauxhall
.
Cheapest driving instructor near me?
Are you looking for a driving instructor near me? Well the simple fact is that a good driving instructor will always save you money by teaching you to drive quicker and this will enable you to pass you driving est sooner in fewer lessons.
Automatic driving lessons near me?
People looking for automatic driving lessons near me often struggle with a manual gearbox but also automatic cars are much easier to drive especially in busy traffic.
Common driving school questions
Q. How much does it cost for driving lessons in London?
This depends from driving school to driving school, but the standard rate is £27 per hour but in central London with the congestion charge this can be as much as £32 per hour.
Q. How many hours of lessons do I need to pass my driving test?
A. In recent years the average number of lessons needed has come down but it is currently around 24 – 27 hours. But we have had students pass their test with only 18hrs of lessons.
Q. Is an intensive driving courses worth it?
A. With our driving school we would say yes, as we do not charge any extra for our lessons, if you book in advance all of you lessons and you will actually save more money, but many people do Pay as You Go. Essentially intensive or crash courses means you take your driving lessons in the shortest time possible. We recommend you don't take anymore than 2 hrs of lessons continuously as your concentration levels and learning speed will drop. Driving too long can lead to tiredness, complacency and lower concentration levels. Which will mean that after a while you will not be learning and taking in as much information as possible.
The best time to learn according to popular online resources is between 10am and 2pm and also between 4pm and 10pm. But this does depend on your day.
When is the best time to learn to drive?
Studies have shown that between 11am and 2pm are best for tough tasks and 6-8pm for general tasks such as driving lessons.
And the best time of year to learn to drive is in the summer, however experience of winter driving we believe is essential.
Q. How much does it cost to learn to drive in London?
A. Well this does depend on where you live in London. If you are in the congestion charge area this will be generally more per lesson. However it usually takes about 24-27hrs of driving lessons. So we would recommend you book 20 hrs of lessons upfront to save you money. And this is a good gauge for if you are asking for a Birthday or Christmas present.
Which driving Test Centres are near me?
10 Tudor Drive
Morden
Surrey
SM4 4P
111 Canterbury Road
Croydon
Surrey
CR0 3HH
Douglas House 1b Douglas Road
Tolworth
Surrey
KT6 7RZ
Wallington (Mint House) Driving Test Centre
Mint House 6 Stanley Park Road
Wallington
Surrey
SM6 0PY
Worton Hall
Worton Road
Isleworth
TW7 6ER
Hither Green Driving Test Centre
42-44 Ennersdale Road
Hither Green
Greater London
SE13 6JD
Redhouse Road
Mitcham
Surrey
CR0 3AQ
Helena House, 348 High Street
Sutton
Surrey
SM1 1PU