Early Driving Test Bookings
Short Notice Driving Tests in London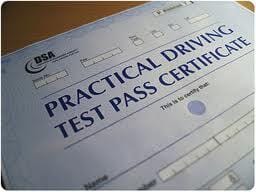 Have you recently failed your practical driving test in Londonand need to arrange another test quickly? We can arrange an early driving test in London. We can provide you with a driving test vehicle in under 10 days. We have access to last minute and late cancellations and short notice driving test date bookings at Croydon, Hither Green, Isleworth, Mitcham, Morden, Sutton, Tolworth, Wallington.
How to Book, Change or Cancel Your Driving Test Dat
We are experienced in finding Driving Test Bookings in London. We can arrange a driving test for you within 5-10 days, so you can obtain your driving licence quickly when you need it. So if you have recently failed your driving test in London for a few common or simple errors, that were possibly down to nerves and things that happened on the day or somewhat unforeseen, then we can make a a driving test booking for you with one of our test vehicles at any of the following London or South West London Driving Test Centres:
Last Minute Driving Test Car Hire and Bookings

We can provide emergency driving test vehicle hire. If you need a vehicle to take your driving test in at short notice give us a call.
NOTE: You will need to have passed your driving theory test before taking your practical test.
You must have a provisional driving licence and usually have passed your theory test before booking.
You'll need your:
(a) Great Britain or Northern Ireland provisional driving licence number
(b) Credit or debit card
You don't need your driving instructor's personal reference number but, if you have it, you can use it to check their availability.
You must book by phone if you need an 'upgrade' test, eg automatic to manual transmission, or medium-sized lorry to a large lorry.
Quick Practical Driving Test Dates in London

We can book a test using the DVSA fast track phone service only available to approved driving instructor (ADI).
SO THIS IS WHERE WE CAN HELP
Don't wait months for the next available driving test date/slot to come up, we do all the leg work for you, we scan all the last minute driving test cancellations and short notice test dates that can come up quite frequently. People pull out of their driving tests frequently for a various number of reasons. We can hunt down a free driving test spot at any of the London and outer London driving test centres to secure the next available free driving test date for you.
See our Top Driving Test Tips for learner drivers taking their test in Croydon
Short Notice Driving Test Centre Bookings
Short Notice Driving Test Centres in London and Surrey
10 Tudor Drive
Morden
Surrey
SM4 4P
111 Canterbury Road
Croydon
Surrey
CR0 3HH
Douglas House 1b Douglas Road
Tolworth
Surrey
KT6 7RZ
Wallington (Mint House) Driving Test Centre
Mint House 6 Stanley Park Road
Wallington
Surrey
SM6 0PY
Worton Hall
Worton Road
Isleworth
TW7 6ER
Hither Green Driving Test Centre
42-44 Ennersdale Road
Hither Green
Greater London
SE13 6JD
Redhouse Road
Mitcham
Surrey
CR0 3AQ
Helena House, 348 High Street
Sutton
Surrey
SM1 1PU
Driving Test Prices
Theory Test
£25.00
Practical Test Weekdays
£62.00
Practical Test Saturday and Weekday Evenings
£75.00
Extended Test Weekday after disqualification
£113.00
Extended Test Saturday / Weekday Evenings after disqualification
£134.00
See our Reviews and Testimonials
See our Reviews and Testimonials to find out why you should be joining London Driving Schools.
Please leave us a review
Aug 19, 2019
Great Experience
Instructor\'s Name:
Sasa Hodzic
Manual or Automatic:
Manual
Took a short notice driving test with these guys and the instructor turned up early and gave me an hour plus driving lesson before I took my test. He gave me some valuable advice which contributed to me passing my driving test.



Thank you
Aug 19, 2019
Highly Recommended Driving School
Instructor\'s Name:
Sasa Hodzic
Manual or Automatic:
Manual
I would highly recommend this driving school.. My instructor helped me to pass my driving at the first attempt and I can not thank him enough.
Aug 19, 2019
Thank you
Instructor\'s Name:
Sasa Hodzic
Manual or Automatic:
Manual
Thank you for helping me pass my driving test I shall recommend you to all my friends.
Please leave LDS a review