How to book an early London driving test?
Why wait months to sit your driving test in London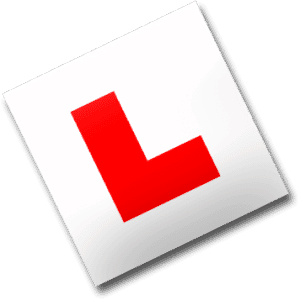 Our experienced London driving instructors can book an early driving test in London for you, usually within 5-10 days, so you can obtain your driving licence quickly. Have you have recently failed your driving test in London. Perhaps it was for a few common, minor or simple errors? Or possibly down to nerves or unforeseen things that happened on the day? Then we can make an early test booking for you with one of our test vehicles at any of the following London, West London, Surrey or South West Driving Centres: Hither Green, Iselworth, Sutton, Mitcham, Morden, Croydon, Wallington and Tolworth Test Centres.
The practical driving test is designed to see if:
You can drive safely on different road layouts and in different traffic conditions.
You fully know the Highway Code and can show this through your driving ability and theory test.
As long as you show the minimum driving standard required, you will pass your driving test first time. It's as simple as that.
There is NO minimum requirement as to the number of driving lessons you must have or the number of hours you must have practiced driving before you take your driving test. Also please note there are no pass or fail quotas. So if you fail you have failed.
You MUST have a provisional driving licence and usually have passed your theory test before booking.
What do I need to book my driving test?
You will need at the very least your:
(a) Great Britain or Northern Ireland (UK) provisional driving licence number,
(b) Credit card or debit card.
You don't need your driving instructor's personal reference number but, if you have it, you can use it to check their availability.
You must book by phone if you need an "upgrade" test, eg automatic to manual transmission, or medium-sized lorry to a large lorry, etc.
DVSA booking support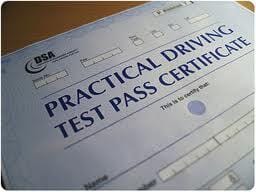 Email: customer.services@dsa.gsi.gov.uk
Telephone: 0300 200 11 22
Monday to Friday, 8am to midday
DRIVING TEST CANCELLATIONS
You can book a driving test using the DVSA fast track phone service if you're an approved driving instructor (ADI) like us in London.
THIS IS WHERE LONDON DRIVING SCHOOL CAN HELP
Need a Driving Test at short notice Late Cancellation Driving Test Dates
We Specialise in Last Minute London Driving Test Car Hire and Bookings
We can provide emergency driving test vehicle hire in London. If you need a vehicle to take your driving test in at short notice in London give us a call.
NOTE: Drivers will need to have passed their driving theory test before taking their practical driving test.
How to Book, Change or Cancel your driving test in London.
See our Top Driving Test Tips for beginner drivers in central London.
See also Top 10 reasons for not passing your driving test in London.
Driving Test Prices
Driving Test Centres in London and Surrey
10 Tudor Drive
Morden
Surrey
SM4 4P
111 Canterbury Road
Croydon
Surrey
CR0 3HH
Douglas House 1b Douglas Road
Tolworth
Surrey
KT6 7RZ
Wallington (Mint House) Driving Test Centre
Mint House 6 Stanley Park Road
Wallington
Surrey
SM6 0PY
Worton Hall
Worton Road
Isleworth
TW7 6ER
Hither Green Driving Test Centre
42-44 Ennersdale Road
Hither Green
Greater London
SE13 6JD
Redhouse Road
Mitcham
Surrey
CR0 3AQ
Helena House, 348 High Street
Sutton
Surrey
SM1 1PU
Driving Test Prices
Theory Test
£25.00
Practical Test Weekdays
£62.00
Practical Test Saturday and Weekday Evenings
£75.00
Extended Test Weekday after disqualification
£113.00
Extended Test Saturday / Weekday Evenings after disqualification
£134.00.
GET THE OFFICIAL HIGHWAY CODE TRAINING BOOK
If you are planning on learning to drive it is crucial that you arm yourself with the best training material. Here at London Driving School, we recommend you buy the official highway code this great kit comes with + + 78 Road Signs Flash Cards – Know Your Traffic Signs and Pass Your DVSA Theory Test. The Perfect Way to Study and Practise Make it Ideal for Learner Driver Gifts 17th Birthday
How to calm your driving test nerves Have you recently failed your driving test because of nerves or are you dreading taking your practical driving test and are already starting to feel nervous about the whole thing? Some people just do not perform well under exam style conditions. Simply having someone strange you have never […]
How to request a driving test cancellation Uncertainty is a fact of life and it could happen to anyone. Drivers who have booked their driving test may not be able to attend their driving test as on the day it was scheduled, due to one reason or another. In such scenarios, the driving test will […]
How to book an early London driving test Why wait months to sit your driving test in London Our experienced London driving instructors can arrange a quick driving practical driving test for you usually within 5-10 days, so you can obtain your driving licence quickly and when you need it. So if you have recently failed your […]