Top 10 Questions To Ask Your Driving Instructor
When you are looking for the right driving instructor or school to help you pass your driving test and get you on the road as a safe driver, it is very important to get a good driving instructor. A driving instructor whose main priority whilst you're on your driving lesson is you and a driving instructor who can adapt to your individual learning needs. A driving instructor who will help you pass your test as soon as you are ready. Any professional driving instructor or driving school will be more than happy to answer any questions that you may have. Below are few ideas to help you get the best.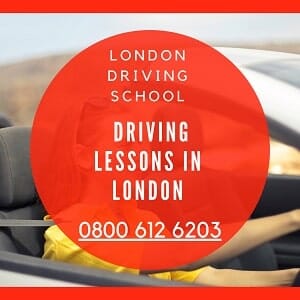 Questions to find the right driving Instructor for you?
1. How long have you been a driving instructor for?
It's not having years of driving instructor experience that makes for the best driving instructor as often some driving instructors become stagnant and set in their ways. It's important to have a driving instructor who is adaptable, who is up to date on the latest DVSA changes, continues to refresh their teaching techniques and stay up to date on their knowledge.
2. Do You Have Knowledge of all the Driving Test Routes?
At The London Driving School, we feel that it is important for all driving instructors to know the test centre areas for the areas they cover (especially you're chosen area), this way on the day of the test you will feel more confident as you will be aware of particular areas on the test routes that could cause you some difficulties that may lead to a major on the day of your test. Most test routes are chosen to see how well you deal with these ongoing driving situations. The more practice that you have on all potential test routes, you will know what to expect and how to deal with these situations in the calmest way possible.
3. What is Your Driving Test Pass Rate
You'll never find a driving school with a 94% or higher pass rate, as much as every driving instructor would like for their students to pass the first time around sometimes circumstance on the day may mean that the student fails and need more driving tuition or the student may let their nerves get in the way. But it is important to an instructor with a high pass rate and when picking your test centre you can all check on driving test tips for the test centre pass rates.
4. How much do you charge per driving lesson and what discounts do you do?
It's very important for a driving school to be upfront with their prices that way you can work out a budget for your driving lessons and test. Most schools will offer taster session for beginners and then should you choose to continue to learn with the driving instructor a set fee can be paid either weekly or in bulk (most schools have special offers for upfront payments).
5. Will I be learning in the same car every lesson and have the same car on my driving Test?
Whilst learning to drive it's important that you are learning to drive consistently in the same car as well as to do your test this help with learning your reference points with manoeuvres and as well as builds your confidence, as different cars feel different to drive in and take time to get used to and the key is to enable you to pass your test and not to delay your learning by getting you used to drive a new car.
6. Will I have the opportunity to practice using a SAT NAV?
With the changes to the Driving test, it is now a requirement that you drive for 20 minutes independently using an SAT NAV provide by your examiner on the day. As a learner driving learning to drive using the SAT NAV can be very daunting, so it's important that your driving instructor gives you enough learning time to get used to using an SAT NAV and the instructions as you drive, so you gain confidence to follow this on your test day.
Questions To Ask Your Driving Instructor Whilst Learning
7. What Aspects Of My Driving Do I Need Improve On?
It's important to have a driving instructor that won't put you down and knock your confidence, but you do need to have a driving instructor who will give you constructive criticism and will take the time to help you improve rather than just moving on to the next part of the lesson.
8. What aspects of my driving am I currently doing well on?
As well as finding out what you need to improve on, it is all good to know what you are doing really well in and being told this will help to boost your confidence, as being confident helps to reassure you that you can pass your Driving test.
9. Where will I learn to drive?
When you first start learning to drive your instructor will take you to best roads in your area so that you can start learning basic driving skills and building up your confidence in the car. Once you have booked your driving test your instructor should then start taking you for lessons on test routes of your chosen test centre.
10. Am I able To Do A Mock Test?
It's impossible to know the route that the instructor will take you on the day of your test, but your driving instructor should cover all the potential test routes. Each lesson that your driving instructor prepares for you should lead to the skills that you will need on the day of your test and as a future driver. Remember on the day of your test your examiner will be looking to make sure that you are ready to be a solo driver and will be marking a list of questions. It's recommended that your driving instructor goes through the test questions with you including the show me tell questions and allows you to practice under test circumstances, this will allow you to approach your test confident.
Exclusive Driving School Offers
Why not try us out with one of our introductory driving lesson in Clapham for only £10 also covering the areas of Tooting and Battersea.
GET THE OFFICIAL HIGHWAY CODE TRAINING BOOK
If you are planning on learning to drive it is crucial that you arm yourself with the best training material. Here at London Driving School, we recommend you buy the official highway code this great kit comes with + + 78 Road Signs Flash Cards – Know Your Traffic Signs and Pass Your DVSA Theory Test.
Driving Lessons Near Me *Note – Please note all driving lessons are a full 1 hour. Call 0800 612 6203 CALL US TODAY
Call the London Driving School on 0800 612 6203 For all your motoring needs go with the No.1 driving school in London.