Drive Confident – Refresher Driving Lessons in London
Refresher driving lessons in London are perfect for drivers who have not driven in London before. Perhaps you are from overseas or simply have never driven in the capital. Driving on busy London streets can be daunting to even the most experienced drivers.
Refresher Driving Lessons in London
So if you have not driven for a while refresher driving lessons can be the perfect opportunity to help you build your confidence. Whilst also making sure you have not picked up any bad driving habits over the years.
Drive Confident Course for qualified drivers in London
If you require refresher driving lessons in London to increasing your road confidence you can try our exclusive training. Designed to empower your confidence and greater knowledge. You will be taking refresher lessons with LDS experienced and fully qualified trainers and driving instructors.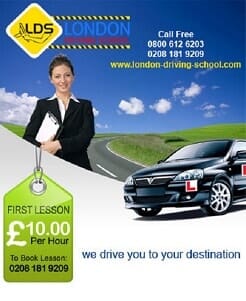 How Drive Confident refresher lessons work
The LDS (London Driving School) is offering two hours tuition and guided practice for drivers that are qualified but lack confidence in few driving areas, or those in need for refresher training. The sessions for in-car training comprises upon an initial evaluation.
Refresher Driving Courses in London
The refresher driving course is accompanied with a workbook to facilitate your in-car training sessions and aid you in identifying areas where you require further guidance during or after the course.
Book your refresher driving lessons in London with us
Our in-car training is focused to meet your specified needs at a feasible time at your own convenience. You can opt to book a single two hour slot or two single hour slots, in either a LDS vehicle or one of your own. Furthermore, you will not be required to take a test at the end – these simple sessions help you develop better confidence in road driving.
After you have the refresher driver training
If you believe that you require any additional hours, you can always arrange additional training with your instructor (normal rates apply per hour) after the first session. However, there is no obligation for such requirement.
London Driving School Terms and Conditions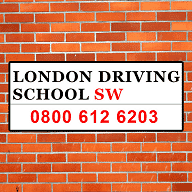 1. Your instructor of London Driving School Limited is a franchisee and is self-employed.
2. You must inform your instructor regarding any matters which influence your capabilities or entitlement to own driving tuition, for example, but not limited to, any lack, or loss, of a valid driving licence.
3. By giving in your details, you agree to enter in to the process for London Driving School Drive Confident training course, which consists of two single-hour sessions or single two-hour session, focused at helping you in driving confidently.
4. If you decide to take the lessons as two single hour slots, each hour should be spent with an interval of seven days apart.
5. The first single-hour session of the course that you reserve will be after we contact you and would be no sooner than three working days. We will aim to book both lessons one and two with you at the first contact, to ensure that your course funding remains secured.
6. Selection and eligibility for this course, is examined by London Driving School, depending upon the information you provide and includes criteria upon your training requirements.
7. To become eligible for this course offer is also based upon your submission of all your details of contact including name, phone number, email address and address, and you also agree that by undertaking this course London Driving School can dispatch you a follow-up questionnaire / Survey at intervals of three-, six- and twelve-monthly within the twelve months during the completion of the London Drive Confident course. This enables the measure of how well you have improved your skills of driving and economy of fuel. The survey results may be used for promotion and marketing purposes, however, the identity is to remain anonymous for all participants.
8. The London Driving School will aim to get in touch with successful applicants to confirm if they have been successful within ten working days after initial application.
9. If you wish your course of Drive Confident to be canceled, kindly notify within 48 hours by calling Customer Service Centre on 0800 612 6203. In case of your failure to attend either of the sessions without prior notification, or cancellation of the lesson within 48 hours notice, the charity won't be able to give assurance for re-booking the lesson.
10. If any one of the session of London Drive Confident course is canceled, the re-booking must be done within 28 days. The London Driving School reserves the right to offer neither of the session without booking within time period mentioned.
11. The London Drive Confident course must be booked, taken and completed within a time of three months starting from the date of the first session.
12. All information provided to LDS must be accurate and LDS reserves the right to validate the provided information.
13. Only one person can apply through an application. The LDS will decide the candidate suitability against the predefined criteria, and all decisions would be final and no further correspondence will be entered.
14. This course delivery by an LDS franchised instructor is subject to the availability. LDS do not guarantee availability of instructor.
15. Alternative option for cash is not available. LDS lessons for Drive Confident are non-transferable and cannot be sold onto another party or person.
16. The purpose of this course is to refresh your skills of driving and to improve your driving confidence. LDS will not be responsible for any subsequent convictions or accidents by any of the candidates following this course.
17. Your instructor at LDS shall not be liable for any losses of any kind in any event. Including any limitation, loss or profits, or interruption in business.
18. All the terms and conditions mentioned above are directed and governed by England and Wales laws. These are subjected to English courts non-exclusive jurisdiction.
What's the best advice for new drivers in London


London Driving School is one of the best Driving Schools for people new to the UK as well as local people. They are the market leader having specialized driving instructors. Their driving courses are specially designed for meeting the needs of individual drivers.
If you are recently from the European Union or a European Economic Area you are allowed to drive on this driving Licence for only 3 years if you become a UK resident. If you have a full and valid driving licence from another country outside of the EU you can drive any small vehicle (e.g. car or motorcycle) listed on your driving licence for 1 year if your a resident or 12 months from when you last entered Great Britain.
Book a few refresher driving lessons.
Why not try us out with one of our introductory driving lesson in Clapham for only £10 also covering the areas of Tooting and Battersea.
How to lower the costs of learning to drive Learning to drive doesn't have to be expensive when you follow a few simple tips With everything you have to take on while learning to drive, one of the last things you're going to want to deal with is figuring out how you're going to pay […]
How to finance your first car after you have passed your driving test Have you just passed your driving tests and thinking about buying your own car? Not sure what car to go for new or old? Or just want some straight forward advice about purchasing your very first vehicle? Buying your first car is […]
Call the London Driving School on 0800 612 6203 For all your motoring needs go with the No.1 driving school in London.