16 TOP DRIVING TEST TIPS
Your LDS top driving test tips and advice on how to pass your driving test first time in London.
Top driving tests tips to help you pass your practical driving test in london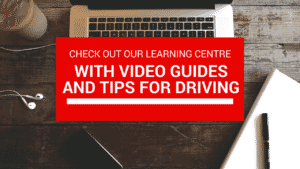 Ensure you have taken enough driving lessons and your motoring confidence levels are high.
Ensure you have practiced all the manoeuvres and you are confident with them all, to a high standard.
Try to ensure that you take your test in the car you practice in, there are some subtle differences with all cars and these may lead you to become flustered if you are not comfortable with the feel of the basic controls.
Turn off your mobile phone before you start, this could throw you out of your test mode and divert your attention,
Makes sure you practice on the actual driving test route the examiner will take you on and ensure you know the surrounding roads just in case you get diverted during your driving test.
Make Sure you take a walk around your vehicle and examine it for issues, before you get in, even if your examiner does not!
Firstly adjust your seat position so you are comfortable and then adjust all your mirrors to suit, not the other way round. (DSSSM) See below.
Do a thorough check of all mirrors prior to moving off not forgetting to look over your shoulder to check out that blind spot.
If you are not carrying out a manoeuvre ensure you check all your mirrors every 5 seconds and make it obvious to the examiner what you are doing, do not just move your eyes move your head to emphasise this.
If you make one small mistake, instantly forget about it, move on, do not let this cause you to get flustered and make more mistakes.
Do not go too slow and never break the speed limit, driving too fast does not show confidence but recklessness and driving too slow is dangerous and will make you look nervous.
Ensure you react to hazards and potential dangers before they become realised, do not wait till the last moment, do not expect the hazard to clear and act in good time. This will show the examiner that you can react to hazards in good time and you can see the potential dangers ahead.
Never show contempt for other road users during your test.
Never try to be too chatty with the examiner, you are driving and your full attention should be on driving,
If you are unsure what the examiner has asked you to do ask him again for clarification.
if you are stopped by another road users or you stall when conducting a manoeuvre, ensure you start again from the beginning, put the car back to park and check all your mirrors again. Use (MSPSL) See below.
For more Great Driving Test Tips see
The MSPSL routine
MSPSL should be used when you approach a junction or approach a roundabout, traffic lights or any other road hazards. Mirrors, Signal, Position, Speed and Look.
MIRRORS
Always use in pairs
If you move to the left, check centre mirror then left wing mirror
If you move to the right, check centre mirror then right wing mirror
Watch out for motorcycles and cycles when turning at junctions or maneuvering
Check the speed and position of the vehicles behind you and act accordingly upon what you see
SIGNAL
Signal Left or right, as appropriate, and in good time
Do not confuse other road users or pedestrians by signalling too early or too late.
POSITION
Correctly and in good time – 1m from curb if left
Position yourself early so other road users clearly know your intentions
Never cross the center line when positioning yourself to turn right
SPEED / GEAR
Adjust your speed as required
Select the right gear that will give you best control of your car
As a general rule closed junctions will require 1st gear – open junctions may be fine in 2nd.
LOOK
Look early on approach to junctions and roundabouts
Assess the situation carefully
Decide early to wait or go
Act upon your decision (you should not cause other vehicles to slow down, swerve or stop).
With practice the MSPSL routine should become an integral part of your driving.
The LADA Routine
The LADA routine Look, Assess, Decide and Act is a follow on for the MSPSL routine above. The MSPSL routine ends with Look and this is where the LADA routine starts from.
The DSSSM Routine
DSSSM stands for Doors, Seats, Steering,Seat Belt and Mirrors.
This should be carried out when you first get into the car, so first you should check that all doors are closed, your seat is positioned correctly and all passengers have their seat belts on and then finally you check that all mirrors are positioned correctly.
The MIRROR SIGNAL MANOEUVRE routine
Or MSM this should be used in every instance when you require to change lanes, turn, approach a junction, encounter a road hazard.
The POM Routine
Another abbreviation frequently used by driving instructors is POM, Prepare, Observe and Move. But is very similar to The MSPSL and POM Routines.
The SCALP Routine
This acronym is used for when finding somewhere to stop or perhaps being asked to pull over by your test examiner, with SCALP standing for Safe, Convenient and Legal Position.
Follow these simple driving test tips and you will be on the road to success
Book your driving test in London
Driving Test Centres in London and Surrey
10 Tudor Drive
Morden
Surrey
SM4 4P
111 Canterbury Road
Croydon
Surrey
CR0 3HH
Douglas House 1b Douglas Road
Tolworth
Surrey
KT6 7RZ
Wallington (Mint House) Driving Test Centre
Mint House 6 Stanley Park Road
Wallington
Surrey
SM6 0PY
Worton Hall
Worton Road
Isleworth
TW7 6ER
Hither Green Driving Test Centre
42-44 Ennersdale Road
Hither Green
Greater London
SE13 6JD
Redhouse Road
Mitcham
Surrey
CR0 3AQ
Helena House, 348 High Street
Sutton
Surrey
SM1 1PU
Call 0800 612 6203
Or Email us to GET A FREE CALL BACK
Why not try us out with one of our introductory driving lesson in Clapham for only £10 also covering the areas of Tooting and Battersea.
Driving Lessons Near Me *Note – Please note all driving lessons are a full 1 hour. Call 0800 612 6203 CALL US TODAY
Call the London Driving School on 0800 612 6203 For all your motoring needs go with the No.1 driving school in London.