Troubles For Foreign Drivers In London
WHAT TROUBLES DO FOREIGN DRIVERS FACE ON THE STREETS OF LONDON
Safety is a crucial aspect whilst residing and driving abroad. There are a number of people who make their way to London for jobs, studies and other purposes. Local people are very well aware about the risks and hazards associated with driving on the streets of London and they know how to avoid them. Foreign and new drivers in London are not aware and thus they can easily become victim to breaking laws, parking and driving restrictions or even being involved in accidents.
Refresher Driving Lessons in London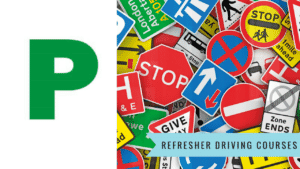 Foreigners have to face many difficulties while driving on the streets of London. There are many driving schools that are helping overseas drivers in passing their driving tests. The driving instructors at London Driving School have special driving courses to train overseas drivers how to drive in the UK and on busy London roads. By taking our special driving course you will be able to achieve quick success in your driving test and more importantly become a safer driver.
We understand the troubles faced by the foreign drivers in London. Our driving instructors have therefore established a customized and special intensive driving course to polish the driving skills of drivers for other countries. Most foreign drivers are familiar with right hand driving, while in London the driving wheel is on the left hand side of the car so our driving instructors have specially create a simulated environment in which they first train new and foreign drivers about left hand driving. They do not take the foreign drivers on the roads, unless they first become proficient in dealing with a left hand steering wheel and right hand gear stick.
New to driving in London
Other crucial problem faced by the foreign drivers whilst driving in London is the sheer volume of cars, traffic and congested routes. They are not familiar with the areas of London and do not know the signage and road layouts particularly roundabouts. It can be helpful that new drivers to London drive cars which are installed with a GPS navigation systems. A GPS navigation system tells the driver which route is to be taken to reach their chosen destination. However this can be tricky if you have not come to terms with driving on the other side of the road. So taking a few lessons with a qualified driving instructor is a must.
See how to apply for your UK provisional driving licence.
Learn to drive in London
Moreover, the traffic rules and driving rules of London are different from other countries. Many foreign drivers are not aware about these laws. It is highly essential to learn these laws and rules before driving on the road, otherwise it can become very expensive in fines. London driving school emphasizes on teaching the traffic rules and driving laws to new drivers. They ensure that their special driving courses have complete description about driving laws of London. Foreign drivers are given a complete and detailed overview about the driving laws and they are informed about penalty systems and driving etiquette.
There are many driving schools for foreigners and overseas drivers in London. Our driving schools trains new drivers in the safest driving methods on London roads. They educate the foreign drivers about the hazards associated with driving on the streets of London.
What's the best advice for new drivers in London
London Driving School is one of the best Driving Schools for people new to the UK as well as local people. They are the market leader having specialized driving instructors. Their driving courses are specially designed for meeting the needs of individual drivers.
If you are recently from the European Union or a European Economic Area you are allowed to drive on this driving Licence for only 3 years if you become a UK resident. If you have a full and valid driving licence from another country outside of the EU you can drive any small vehicle (e.g. car or motorcycle) listed on your driving licence for 1 year if your a resident or 12 months from when you last entered Great Britain.
Book a few refresher driving lessons.
Call 0800 612 6203
Why not try us out with one of our introductory driving lesson in Clapham for only £10 also covering the areas of Tooting and Battersea.
That's right! Get your first driving lesson in London for only £10* *Note – Please note this is a full 1 hour beginners driving lesson and is designed for in-experienced, new and beginner drivers only. Call 0800 612 6203 CALL US TODAY
Call the London Driving School on 0800 612 6203 For all your motoring needs go with the No.1 driving school in London.
Call 0800 612 6203