Driving Schools in Norbiton
London Driving Schools in Norbiton, Kingston is well known for providing quality driving lessons. Our driving instructors in North Norbiton are DVSA qualified having has vast training experience in both automatic as well as manual cars. We have both male and female instructors for the convenience of our learners.
Driving Lessons in Norbiton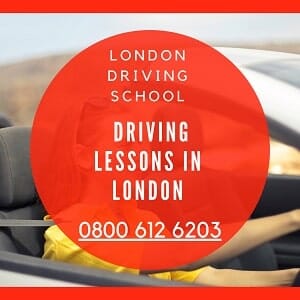 Our School in Norbiton strictly follow DVSA standards and approved learning methodology. Your learning journey with us starts on the quiet roads of Norbiton. The basic purpose to start from quiet roads is to give confidence to the driver over steering and car controls.
Norbiton Avenue is the best place for it. After making sure that you are getting good grip over driving basics, your lessons shifts on relatively busy roads in order to give you the test of different on road driving situations. Our instructors maintain a friendly environment which makes the learning process very effective.
Here are some great Driving Test Tips for learner drivers in Norbiton.
Our instructors strongly focus on two way learning and encourage our students to ask all their queries, that is why more than 90% of our students pass their driving test in first appearance.
The cost of lessons is less when compared to other schools. We not only trained our students how to drive but also guide them regarding selection of the right course so that they could get maximum of their investment with convenience. Therefore if you are also confused regarding course selection, do not hesitate to contact London driving Schools Norbiton for consultancy.
Driving Instructors in Norbiton
With our instructors in Norbiton you do not need to worry about your test, we will make you sure you are fully practiced and experienced on all the roads that your test will be taken on, ensuring you know them thoroughly and have sampled the different hazards and obstacles that you may face on the day of your test.
Our friendly driving instructors can provide the right advice and information to students who are confused or unsure on selecting the right driving course for them. More than 90% students at London Driving Schools Norbiton pass their driving test in first attempt which is the proof of our ability and the quality of our tuition during our driving lessons.
Learners with London Driving Schools in Norbiton enjoy:
Complete Driving Lesson according to DVSA outline,
Friendly instructors in Norbiton,
No car sharing in KT1,
Free Local pick up in KT2,
DVSA approved learning material,
Thorough practice of driving lessons,
Taste of all type of road conditions during learning.
Don´t waste your time to enjoy the freedom of driving. Contact London Driving Schools in Norbiton to become a safe driver.
Driving Courses in Norbiton
We provide a range of driving courses in Norbiton and driving lessons each carefully designed to help you achieve your driving licence in the quickest possible time.
Intensive Driving Courses enable you to pass your test in Norbiton in just 2 weeks time whilst ensuring you are fully confident in your abilities on the road.
Refresher Driving Lessons, ideal for those wanting to brush up on their driving skills in Norbiton.
Advanced Driving Courses, for those wanting to take their driving ability to the next level in Norbiton.
Motorway Driving Courses for those Norbiton drivers wanting to gain extra confidence in their motorway driving abilities.
Pass Plus Driving Courses, to give you extra confidence once you have passed your driving test in Norbiton, along with substantial insurance discounts.
To find out more about the driving courses in Norbiton we offer please click here.
London Driving Schools in Norbiton is the clear choice of schools to help you pass your driving test quickly.
Short Notice Driving Tests in Norbiton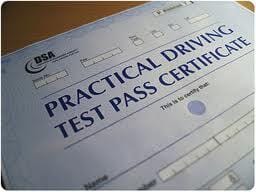 Have you recently failed your driving test and need to arrange another test quickly? LDS can arrange you driving test and provide you with a vehicle in under 10 days. We have access to late cancellations and short notice driving test date bookings.
We can also provide you with an emergency driving test vehicle. If you need a vehicle in Esher to take your driving test in at short notice give us a call.
Which driving test centre is near to you?
Map of Norbiton Driving School
Driving School Testimonials and Reviews
See our testimonials and reviews to find out why you should be joining London Driving School in Norbiton.
Driving Lessons Near Me *Note – Please note all driving lessons are a full 1 hour. Call 0800 612 6203 CALL US TODAY
Call the London Driving School on 0800 612 6203 For all your motoring needs go with the No.1 driving school in London.
Aug 19, 2019
Great Experience
Instructor\'s Name:
Sasa Hodzic
Manual or Automatic:
Manual
Took a short notice driving test with these guys and the instructor turned up early and gave me an hour plus driving lesson before I took my test. He gave me some valuable advice which contributed to me passing my driving test.



Thank you
Aug 19, 2019
Highly Recommended Driving School
Instructor\'s Name:
Sasa Hodzic
Manual or Automatic:
Manual
I would highly recommend this driving school.. My instructor helped me to pass my driving at the first attempt and I can not thank him enough.
Aug 19, 2019
Thank you
Instructor\'s Name:
Sasa Hodzic
Manual or Automatic:
Manual
Thank you for helping me pass my driving test I shall recommend you to all my friends.
Please leave LDS a review