Driving Schools in Kingston
London Driving Schools in Kingston KT1 is well known for providing top quality driving lessons and Last Minute Driving Tests in Kingston including the areas of Hampton Wick, Norbiton, Canbury, Coombe areas of Kingston Upon Thames.
Our driving instructors in Kingston are DVSA qualified having had a vast amount of driver training experience in both automatic and manual cars. We have both male and female driving instructors for the added convenience of our learner drivers in Kingston. We are also cover the districts of Berrylands, Canbury, Chessington, Coombe, Kingston, Kingston Vale, Malden Rushett and Motspur Park.
Cheap Driving Lessons in Kingston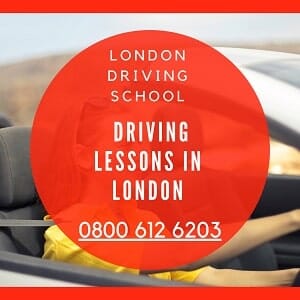 Driving School in Kingston KT1 strictly follows DVSA standards and their approved learning methodology. Your learning journey with us starts on the quiet roads of Kingston upon Thames.
The basic reason why we start on quieter roads is to give the driver extra confidence with steering and the basic car controls. Just off the Kingston main road is the best place for this. First we make sure you get to grips with the driving basics including clutch and gear controls. Then your lessons will shift on to the relatively busier roads.
Here are some great Driving Test Tips for learner drivers in Kingston.
This will give you the added test of different conditions, hazards and on road driving situations. Our driving instructors strive to maintain a friendly environment at all times. This normally helps make the learning process very quick and effective.
London Driving School in Kingston strongly focus on two way learning and encourage our driving students to ask plenty of questions. That is why more than 90% of our students pass their driving test their first time with LDS in Kingston.
The cost of our driving lessons in Kingston is less when compared to other driving schools in the Kingston area due to the speed at which you will learn to drive. We not only train our students how to pass the test but how to drive safely. LDS also guide them through the selection of the right driving courses so that they can get the maximum benefit out of their investment.
So if you are also confused regarding driving course selection do not hesitate to contact Your London driving Schools Kingston KT1 for further advice.
Driving Instructors in Kingston
Students with London Driving Schools Kingston enjoy:
Complete driving Lesson according to DVSA outline
Friendly driving instructors in Kingston,
No car sharing in KT1,
Free Local pick up in Kingston,
DVSA approved learning material,
Thorough practice of driving lessons in Kingston.
Taste of all type of road conditions during learning.
Why waste your time to enjoy the freedom of driving? Contact London Driving Schools Kingston to become a safe driver.
Driving Courses in Kingston
We provide a range of driving courses in Kingston and driving lessons each carefully designed to help you achieve your driving licence in the quickest possible time in Kingston.
LDS Intensive Driving Courses enable you to pass your driving test in Kingston in just 2 weeks time whilst ensuring you are fully confident in your abilities on the road.
Refresher Driving Courses, ideal for those wanting to brush up on their driving skills in Kingston.
Advanced Driving Courses, for those wanting to take their driving ability to the next level in Kingston.
Motorway Driving Courses for those Kingston drivers wanting to gain extra confidence in their motorway driving abilities.
Pass Plus Driving Courses, to give you extra confidence once you have passed your driving test in Kingston, along with substantial insurance discounts.
Follow this link to find out more about the driving courses we offer in Kingston, Hampton Wick, Norbiton, Canbury, Coombe areas of Kingston Upon Thames.
Including the districts of Berrylands, Canbury, Chessington, Coombe. Kingston upon Thames, Kingston Vale, Malden, Rushett and Motspur Park.
What can a Driving School instructor in Kingston can offer you?
Modern safe comfortable dual-controlled air-conditioned new cars
All our vehicles are modern, safe and comfortable. But most importantly they feature dual driving controls, which enable the instructor to help with braking and clutch control if needed. You will feel safe and gain confident with our instructor in no time, ensuring you can learn with confidence. Our driving instructors are not allowed to smoke during any driving lessons or eat in their cars.We want to make your learning environment as productive as possible, with nothing to put you off from focusing primarily your driving and learning.
Approved driving instructors in Kingston

Kingston Driving School only uses fully qualified and experienced, part three approved instructors, who always display their Approved Driving Instructors badge in the windscreen of the vehicle. Your London Driving School in Kingston offers you the cheapest driving lessons in Kingston provided in a safe and co-operative environment. Our highly skilled driving instructors are experts in developing your confidence to drive safely, cautiously and to work through the driving lessons and DVSA learning requirements whilst having fun and learning the techniques and skills you will need to drive safely and quickly.
Part 3 certified driving instructors in Kingston

All our Kingston driving instructors have fully passed their DVSA level 3 instructor training. We do not let you learn to drive with driving instructors that are still undergoing their basic training. This way you can be sure you always get the best driving experience with Kingston Driving School. We recommend that where possible you train with family members or friends, but be sure you do not pick up their bad habits! And we also suggest you take your test in the same car that you have taken most of your driving lessons in. That way you can be sure on the day of your test nothing puts you off.
The greatest instructors in Kingston Upon Thames

Here at LDS your driving progression is our prime focus, we will not hold you back and we will always try to push and challenge you during every driving lesson to ensure your progression. Your testimonials and reviews are very important to us and we will strive to make you happy with the level of tuition you will always receive. Our goal is to ultimately help you pass your driving test with the minimum number of driving lessons you require to pass your driving test the first time and hopefully make you a very happy driver in Kingston.
Why learn to drive anywhere else other than Kingston?
LDS has both male and female instructors and both manual and automatic cars. We also have instructors who can speak a variety of languages to help you further. We have everything you need to become a successful driver and go from a complete beginner to a fully licensed driver in no time. Call us today on 0800 612 6203.
Our Kingston instructors cover the whole of Kingston upon Thames including the individual local and nearby areas.
Short Notice Driving Tests in Kingston
We can provide emergency driving test vehicle hire in Kingston. If you need a last minute driving test vehicle to take your driving test in at short notice give us a call.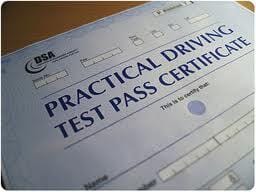 NOTE: You will need to have passed your driving theory test before taking your practical test.
You must have a provisional driving licence and usually have passed your theory test before booking.
You'll need your:
(a) Great Britain or Northern Ireland provisional driving licence number
(b) Credit or debit card
You don't need your driving instructor's personal reference number but, if you have it, you can use it to check their availability.
You must book by phone if you need an 'upgrade' test, eg automatic to manual transmission, or medium-sized lorry to a large lorry.
Quick Practical Driving Test Dates in Kingston
We can book a test using the DVSA fast track phone service only available to approved driving instructor (ADI).
Read our Top Driving Test Tips for new and beginner drivers in Kingston.
Driving Schools in Kingston Testimonials and Reviews
See our Testimonials to find out why you should joining London Driving Schools in Kingston.
Aug 19, 2019
Great Experience
Instructor\'s Name:
Sasa Hodzic
Manual or Automatic:
Manual
Took a short notice driving test with these guys and the instructor turned up early and gave me an hour plus driving lesson before I took my test. He gave me some valuable advice which contributed to me passing my driving test.



Thank you
Aug 19, 2019
Highly Recommended Driving School
Instructor\'s Name:
Sasa Hodzic
Manual or Automatic:
Manual
I would highly recommend this driving school.. My instructor helped me to pass my driving at the first attempt and I can not thank him enough.
Please leave LDS a review