Driving Schools in Teddington
London Driving Schools in Teddington is proud to provide quality driving lessons in Teddington areas in the London Borough of Richmond upon Thames.
We have highly qualified driving instructor in Teddington who are extremely well trained and fully equipped to help you with all your driving needs. All our ADI driving instructors are DVSA qualified and they are known for their relaxed, friendly and interactive driving lessons. Join our driving school in Teddington today.
Here at London Driving Schools in Teddington we have both male and female instructors who are experienced to train you with either automatic or manual vehicles.
Manual or Automatic Driving Lessons in Teddington?
The choice is yours really, however I personally prefer to drive a manual car as I find it more enjoyable. What you should remember is if you pass your driving test in an automatic vehicle you are then not legally allowed to drive a manual. Automatic cars are easier to drive especially in stop start busy traffic situations which you may face in Teddington.
Driving Tuition Teddington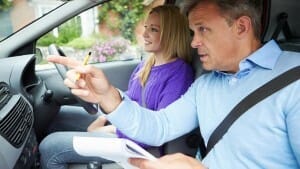 Your driving journey starts with your first driving lesson in Teddington on the quite back roads of Teddington off the A313, this is helpful to boost the confidence levels of the learner driver.
Cromwell Road is an ideal place for this. Here you can move and stop your vehicle with minimum distraction. After making sure that you are getting good control over steering, clutch and gear controls, our instructors shifts you on to the relatively busier roads to increase your level of learning.
The route for carrying out turns and T-junctions in Teddington includes beginning from Queens Road, the turning left to Rayleigh Avenue and another left to Dora Jordan Road.
This route will help you practice steering, the peep and creep technique as well as MSPSL (Mirror, Signal, Position, Speed, Look) Management.
Which driving test centre is near to you.
Driving Lessons in Teddington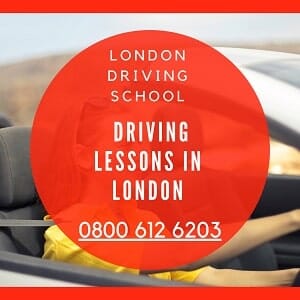 Teddington Driving School in South West London in the London Borough of Richmond upon Thames follows DVSA approved learning methodology that is why more than 78% of our students pass their driving test with their first attempt. Learning the driving test route with London Driving School will help you on the day of your test. We remove all the stress of getting your driving license.
Here are some great Driving Test Tips for learner drivers in Teddington.
Driving Instructors in Teddington Junction
Do not waste your time, enjoy the freedom and pleasure of driving today. Contact London Driving Schools Teddington TW11 to become a fully qualified and safe driver in no time.
What we have to offer at our driving school in Teddington
All of our detailed driving courses are run by fully qualified driving instructors who have been certified by the DVSA (Driver and vehicle Standards Agency). This guarantees the caliber and level of quality of lessons our school provides.
What London Driving Schools in Teddington offer:
A Brand New Car To Learn To Drive in Teddington
Expert, Fully Qualified, DSA Driving Instructors in KT1.
First Driving Lesson in Teddington Just £10!
Discount On Any Driving lesson Booking Over 10 Hours.
Pick-Ups and Drop Off at a Time and place to suit you in Teddington Business Site area.
Welcome Pack Including Car Insurance and Breakdown Discount Covers TW1
Full LDS Syllabus, Driver Training Record and Driving Instructor Code of Conduct
Pass Plus Driving Lessons support after you pass your test in Teddington TW11
Driving Courses in Teddington Common
Click here to find out more about the driving courses in Teddington we are able to offer.
Have you recently failed your driving test and need to arrange another driving test quickly? We can arrange you driving test and provide you with a vehicle in under 10 days. We have access to late cancellations and short notice driving test date bookings.
Which driving test centre is near to you?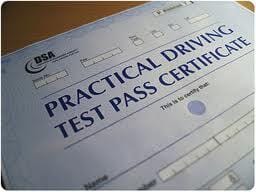 QUICK DRIVING TESTS IN TEDDINGTON
You can book a test using the DVSA fast track phone service if you're an approved driving instructor (ADI).
THIS IS WHERE WE CAN HELP
Need a Driving Test at short notice Late Cancellation Driving Test Dates
We Specialise in Last Minute Driving Test Car Hire and Bookings
We can provide emergency driving test vehicle hire. If you need a vehicle to take your driving test in at short notice give us a call.
NOTE: You will need to have passed your driving theory test before taking your practical test.
How to Book, Change or Cancel your driving test
See our Top Driving Test Tips to help you pass your test in Teddington.
Driving Lessons Near Me *Note – Please note all driving lessons are a full 1 hour. Call 0800 612 6203 CALL US TODAY
Call the London Driving School on 0800 612 6203 For all your motoring needs go with the No.1 driving school in London.
Map of Driving Schools in Teddington
Driving Schools in Teddington Testimonials
See our Testimonials to find out why you should join London Driving Schools in Teddington.
I was very confused in which course to take as I did not have much idea about driving. When I went to London Driving Schools in Teddington I discussed this problem with my instructor. They helped me to select an intensive courses that was within my budget. I successfully passed my driving test with ease. 5 stars rating for London Driving Schools. Lawrence / Teddington.
See our Testimonials to find out why you should be joining London Driving Schools in Teddington.
Please leave LDS a review