Many driving schools offer the opportunity to join their driving school business as a franchise. Now is the perfect time to Join one of the quickest growing Franchises in London.
Driving School Franchise From £60.00 Only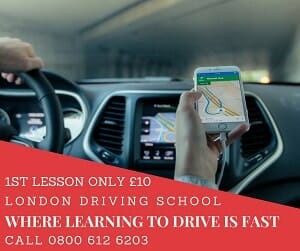 Starting off as a driving instructor in hard work and is not a simple as setting up a website as many will concur. However starting off as a driving instructor supported by a franchise is the best and safest way to go. Perhaps you are starting off your own driving school or just want to run a small business as your own boss. Well beginning your driving instructor career with an already established and branded driving school on a franchise agreement can solve many of the early business start up perils one may encounter in this highly saturated marketplace.

Here at London Driving School (LDS) we offer many different franchise models with our driving schools in London. And we give all our instructors the freedom to choose, change and adapt to their evolving needs and commitments. You can operate under our driving school umbrella or use our recognisable and trusted company logo and branding. Other options include.
Leads Only Based Franchise – We provide basic assistance and will provide you with however many student leads you require. You will be charged based on the number of students we provide or you require.

Full Franchise – We provide the driving school logo, brand livery and customer service and the students. This is a weekly fixed fee and is however cheaper than the above option but regular reviews, feedback and content for social media from successful test passes required.
Why should you become a London Driving School Franchisee?
Association with a great brand,
We rank highly on Google and other leading search engines,
We operate across most social media platforms,
We are highly rated through our Google reviews,
And we therefore have high volumes of students across London,
Choose the hours you want to work, part time or full time or something in between,
Choose the number of students you want to take on each week, which areas and we do the rest,
Franchise starting from only £60.00,
Ability to earn up to £40k + per annum,
No ties or long term contracts or commmitments,
Pay as you go weekly or monthly,
If this is what you are looking for then London Driving School has the perfect franchise arrangement for you.
If you you would like to find about more about our driving school franchise arrangements and packages please call us on 0800 612 6203 and ask to speak to Sasa.
The growing London Driving School Franchise

London driving school is currently expanding as our demand for our driving lessons become greater now is the perfect opportunity for driving instructors based in south London, South West London, West London and Surrey to join the fastest growing driving school that puts their instructors in control.

Please note: If you wish to operate under our franchise in an area that we currently do not cover through our website it will take up to a month or two to rank highly enough for your franchise to be successful. However we can provide students requiring lessons in a nearby area that we currently operate in until we acquire the correct number of local leads.
Are you a driving instructor in south west London and looking to work for a reliable local driving school who will be able provide you with students consistently in your local area? London Driving School currently has three vacancies for manual and automatic driving instructors in the SW postcodes and south west London locations. Pay […]
Posted in

blog, Driving Instructors in London
Tagged

Driving Instructors, driving instructors in south west London, hire, Job, London, Needed, Required, South, south west, Vacancies, Vacancy, Wanted, West
Comments Off

on Driving Instructors Wanted in South West London
Call the London Driving School on 0800 612 6203 For all your motoring needs go with the No.1 driving school in London.
Approved driving instructors required in London

London Driving School only uses fully qualified and experienced, part three approved driving instructors.
Part 3 certified driving instructors required

We insist all our driving instructors in London have fully passed their DVSA level 3 driving instructor training.
The greatest instructors in the Capital needed

Here at LDS your driving progression is our prime focus, we will not hold you back and we will always try to push and challenge you during every driving lesson to ensure your progression. That's why we demand the best driving instructors the capital has to offer.
Why would you join any other franchise?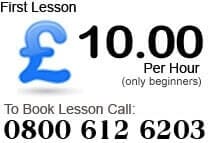 LDS has both male and female instructors using both manual and automatic cars. Our instructors who can speak a variety of languages to help you further. Our instructors have everything you need to become a successful driver in London. Call us today on 0800 612 6203.
DRIVING TEST CANCELLATIONS
You can book a test using the DVSA fast track phone service if you're an approved driving instructor (ADI), join us to become certified.
THIS IS WHERE WE CAN HELP
Do your students need a Driving Test at short notice Late Cancellation Driving Test Dates in and around London.
LDS Specialise in Last Minute London Driving Test Car Hire and Bookings
LDS can provide emergency driving test vehicle hire in London. If you need a vehicle to take a driving test in London at short notice give us a call.
NOTE: You will need to have passed your driving theory test before taking your practical test in London.
How to Book, Change or Cancel your driving test
See our Top Driving Test Tips for learner drivers in London.
See also Top 10 reasons for not passing your driving test in London.